We're surrounded by open land. Not by incident or circumstance; we deliberately inserted ourselves here in 2004. We've trekked across a lot of wilderness since then but much of it wasn't far from our house.
In the Southwest United States there's incredibly vast wilderness areas you can freely explore. 
I don't just mean weekend hikes at our awesome National Parks. Here in Arizona (and most other Western States) there are massive wild regions under various jurisdiction: National Parks, State Parks, State Trust Land and Federal Public Land, often referred to as BLM Land because it's administered by The Bureau Of Land Management.
First world problems evaporate in the wilderness. Cell service is nonexistent in many areas. If you want to plan a real "getaway" consider this; I've been alone in the desert for days without seeing another human.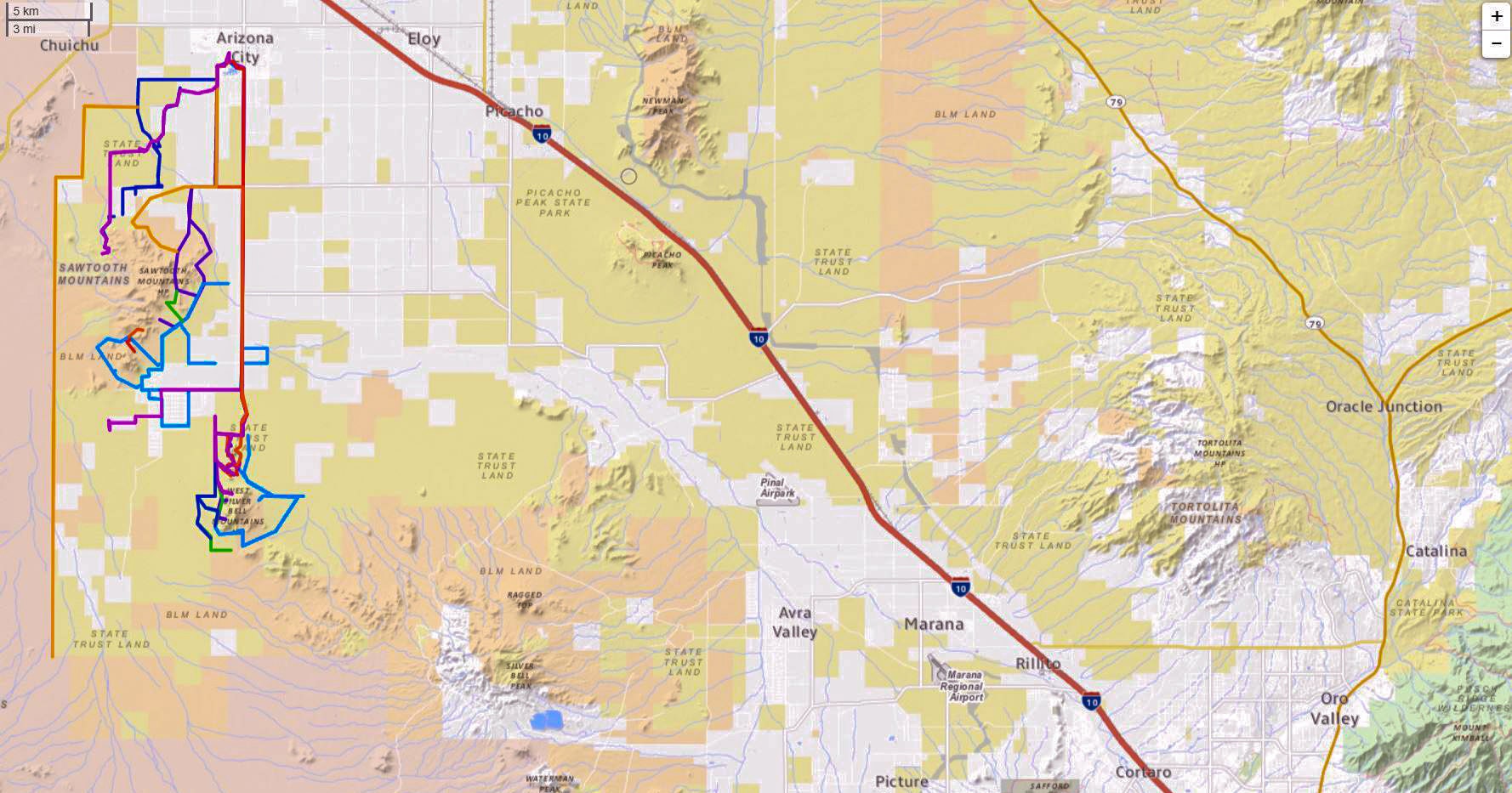 Here's a regional map showing our town, Arizona City in the upper left corner. The color shaded areas are public lands. The colorful lines are our usual local trails. We can be on BLM land in minutes and continue for days if we like.