Display these as a group or separately, this is your super-fun skull pack. Order some now and you'll be sticking skulls so fast…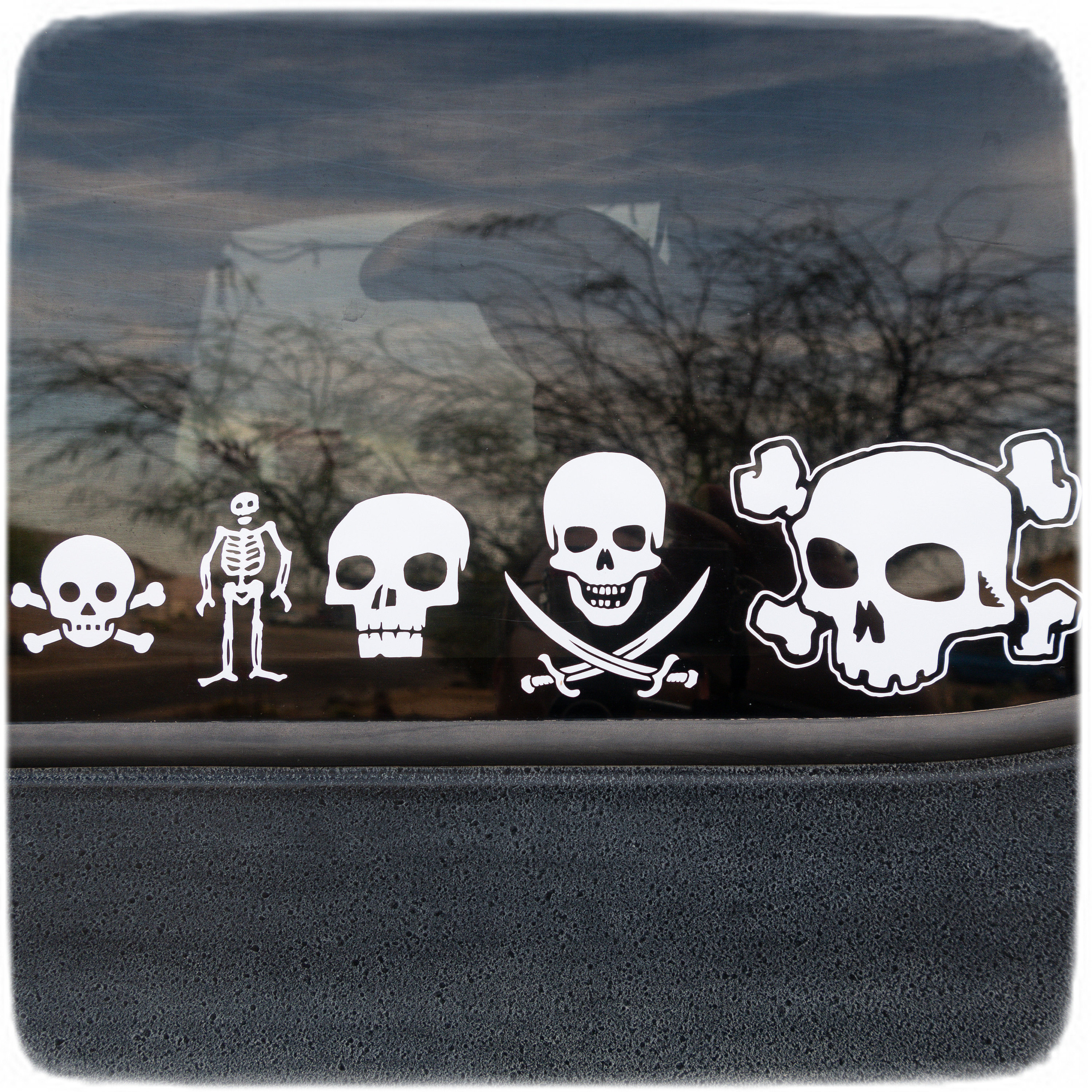 When you order decals from the Hungry Knife shop you get a complete kit: decals, simple but thorough instruction sheet, burnishing card and alcohol wipe.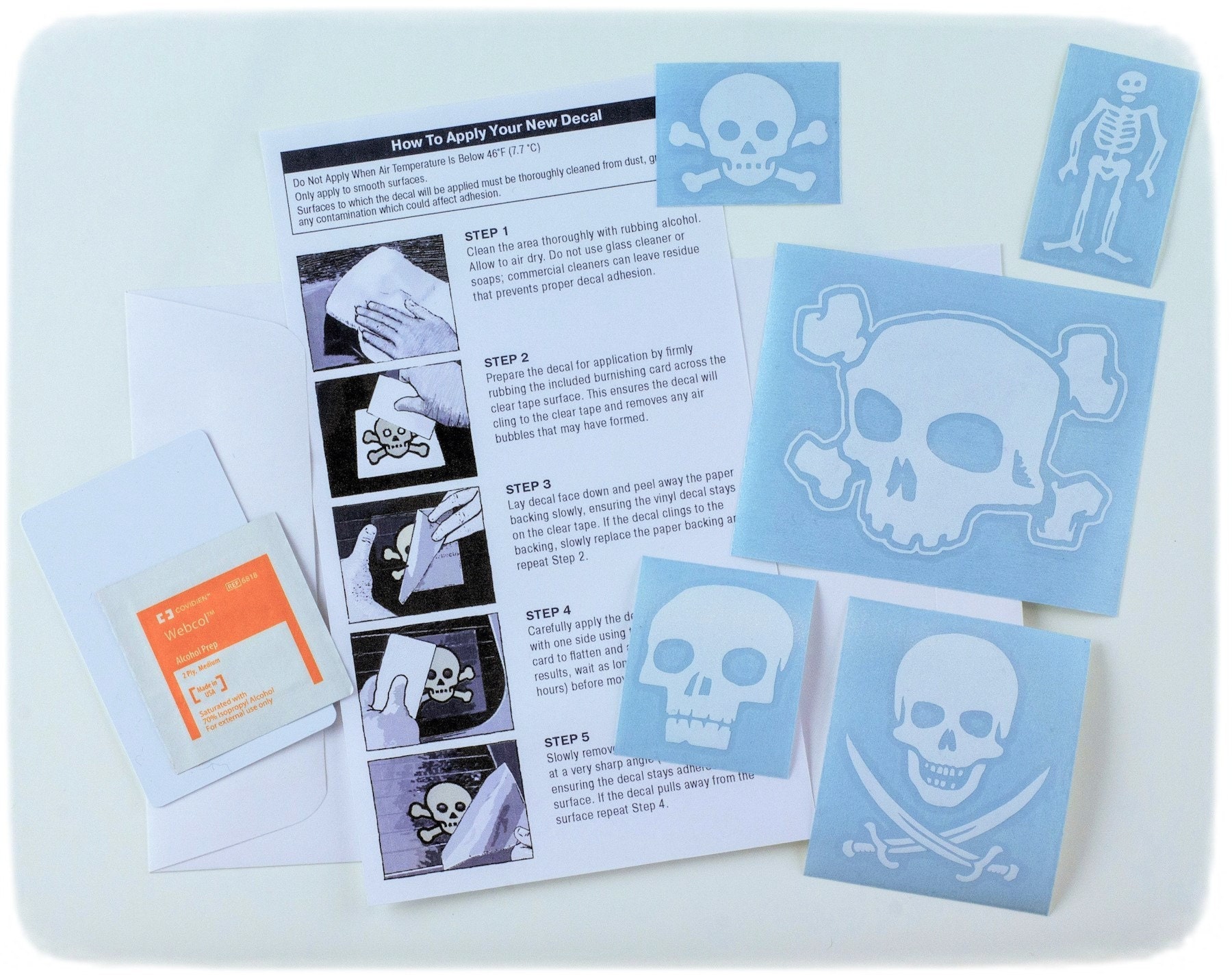 There's 28 colors to choose from; go crazy.
The following sizes are what you get. Contact us if you need custom sizes.

If you like vinyl decals and custom graphics you should keep an eye on this website. We'll have a lot of new vinyl designs available soon!