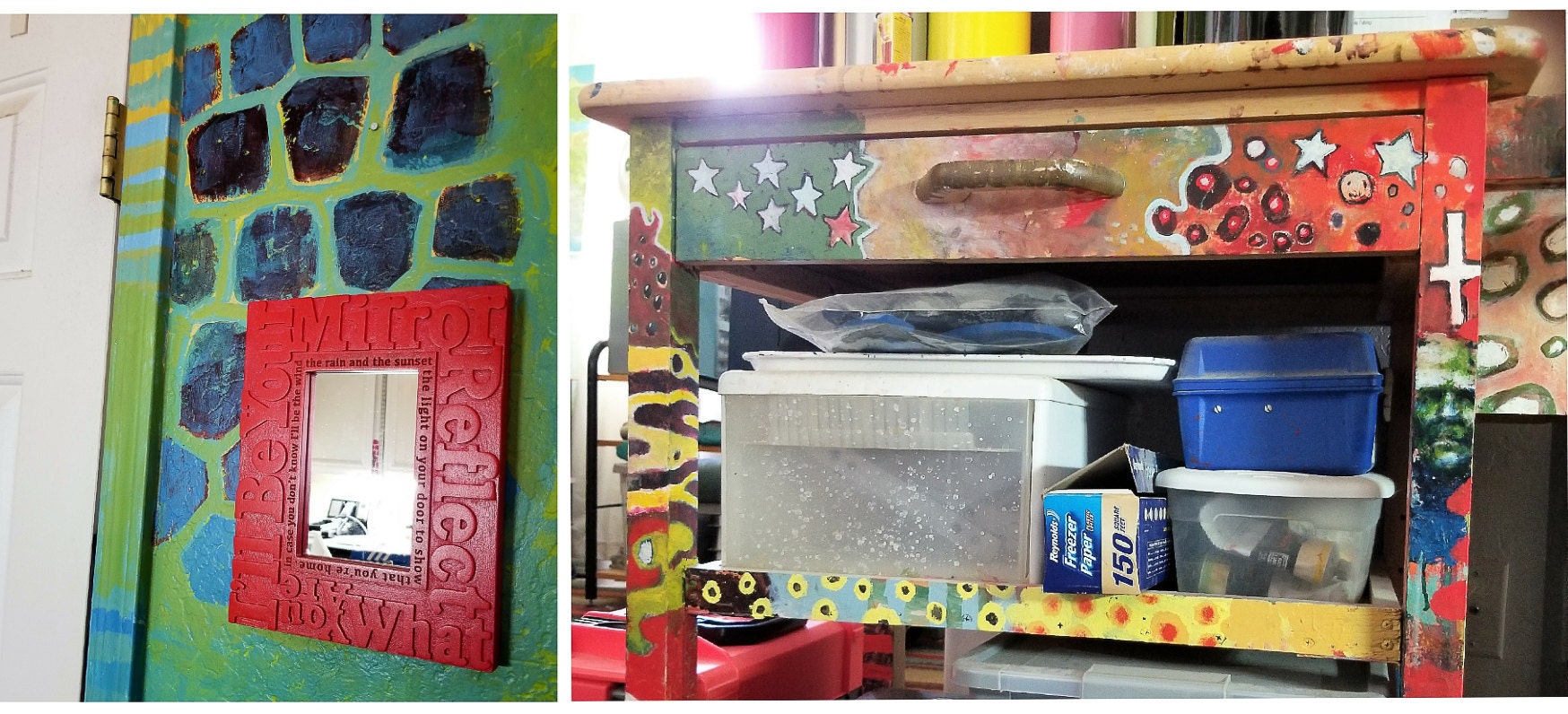 Patty seems to like it when I draw on the furniture and walls around here.
We've been doing some redecorating so I thought I would make some paintings for her that are large, colorful doodles.

This piece is entitled, Touch And Go. You're viewing the unfinished bottom section.
I'm using acrylic paint, Sharpie Markers and oil paint pens on wood.
This is the first and smallest of the series. It should measure about 24x14 inches when complete (stay tuned).